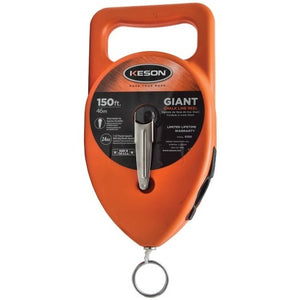 Our GIANT® brand is big — so it can hold a lot of string and a lot of chalk. If you're snapping dozens of lines, or need big bold lines, grab a GIANT® and make your mark. Huge Big Mouth™ opening to ease fill-up and no-leak stopper to keep it shut.
150 feet, heavy-duty cord and pull ring.

Holds over a pound of chalk for fewer refills.

One-piece steel crank for long life.